Learn How Easy It Is To Make A Subdomain
Here is what a subdomain looks like http://basicresetreviews.georgedirlam.com
​Here is one more example of a subdomain - http://bloghelp.ibohowto.com
The first subdomain is made from the domain http://www.georgedirlam.com​
The second one is made from the domain​ - http://www.ibohowto.com
​
In order to make a subdomain, you need a domain.
I buy all my domains at Godaddy. It doesn't really matter where you buy your domains.
​The first subdomain above is forwarded to a blogspot post about Basic Reset reviews, matching the url.
Google does not like masking a domain! Point a domain to a website or blog, do not mask your domains.​ Forwarding domains is ok.
I'm not sure about masking subdomains but I'm betting Google doesn't like that either so I just forward my Subdomains.​
The above subdomain basic reset reviews matched the blog post.​
The above subdomain was made in Hostgator.​ I recommend HostGator highly and they have excellent customer service 24/7.
I also make some of my subdomains in Godaddy, but the domain http://georgedirlam.com is hosted at HostGator.
I can make unlimited subdomains with my domain at hostgator.
At Godaddy there is a limit, but you can make more than enough subdomains with a domain at Godaddy.
I buy my domains at Godaddy and then host them at HostGator when I want to make a WordPress website.​
How To Make A Subdomain At GoDaddy
Log into your account
Next to domains, click the "manage" button.
Click on a domain, go to forwarding.
Click the "manage" link under Subdomain.
A window opens and you click "add subdomain forwarding".
Enter the name or words of the subdomain in the box.
To forward it, put the address or website you want it to forward to in the next box.
Click "add", then click save. GoDaddy is very fast​. My subdomains seem to be ready in less than 1 minute.
Note: You can't forward a subdomain at Godaddy if you are hosting the domain at a hosting company like HostGator.
If your domain is hosted on a hosting site, make the subdomain there, like the HostGator example below.
How To Make A Subdomain in Hostgator.
Log into HostGator or your hosting account. Go to C-panel inside your hosting account.
In Cpanel, scroll down until you see "domains". Click on Subdomains.
Fill in a subdomain in the box provided and pick the domain. The drop down box lets you pick the domains you have hosted there.
Click the "create" button.
Go back after you created it and forward it if you need to.​
Creating your subdomain takes a few minutes longer at HostGator than it does at Godaddy​, but it's quick enough.
If you need any help let me know, my contact info is (775) 391-0263, my name is George Dirlam.
Hope this blog post "How To Make A Subdomain" helps you.
Thanks for reading my blog post "How To Make A Subdomain".
If you have WordPress​ and want excellent (the best in my opinion) WordPress themes, content builder, lead generation pages & training.
Click the banner or click here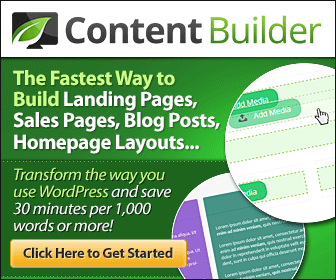 ​
​
​
​
​